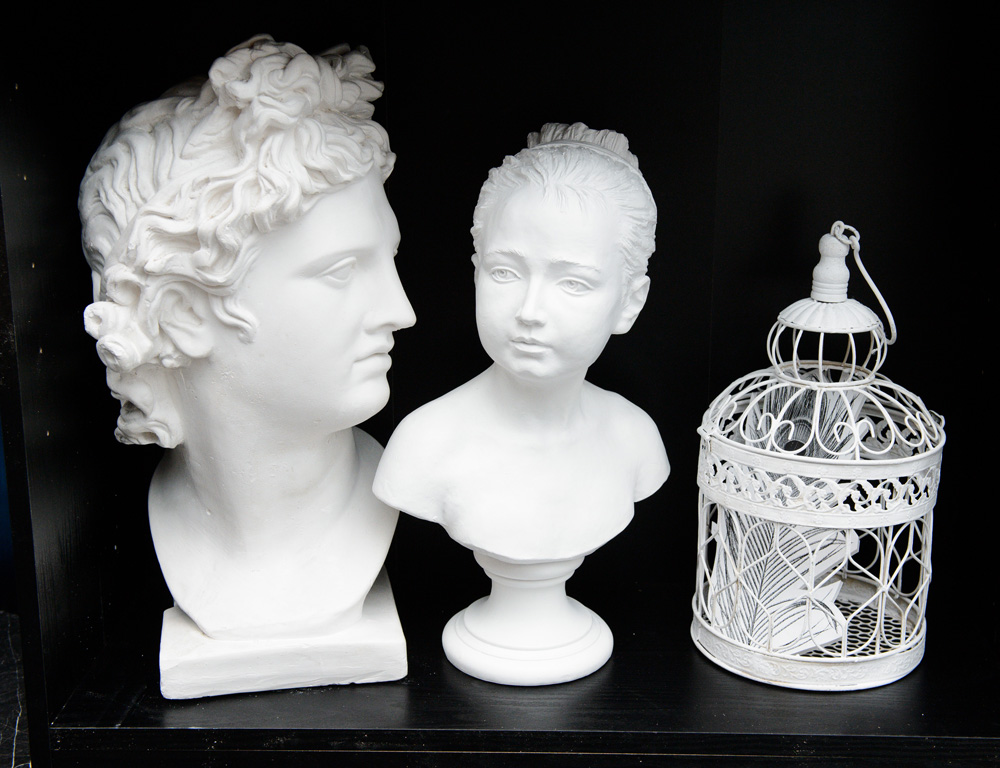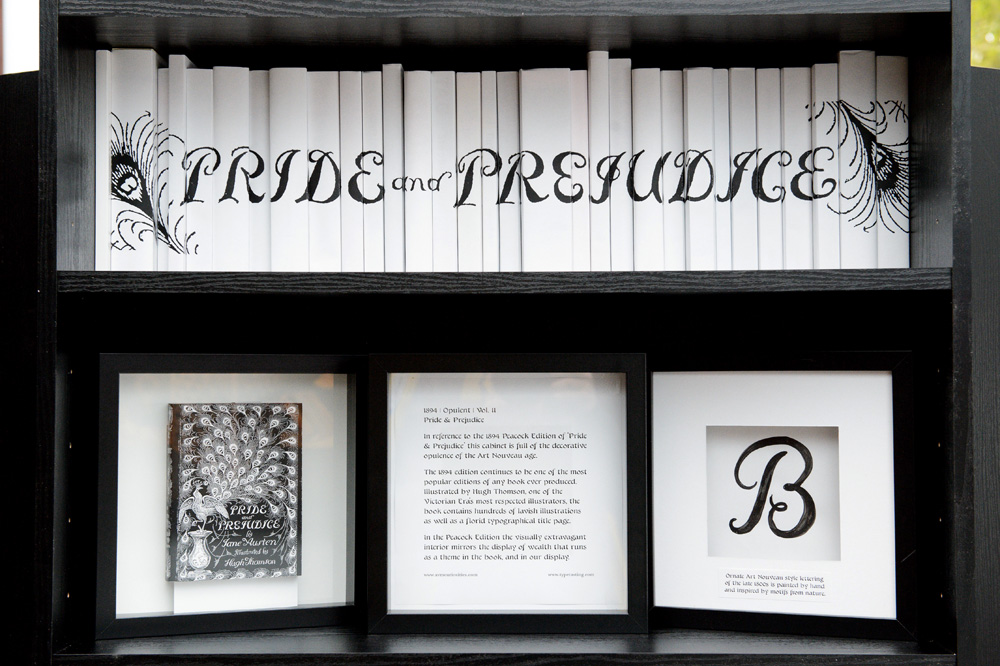 Type Tasting and AVM Curiosities present
Pride, Prejudice & Perceptions at the British Academy
An interactive sensory exploration of Jane Austen's Pride & Prejudice. Taking inspiration from the typography found in three editions of this classic novel, Pride, Prejudice & Perceptions uses type, sound, sight and scent to serve one story three ways.
Below are some great photos to give you a glimpse, but this installation is best experienced in person and you can find answers to the following questions:
Cabinet I: Classic, the First Edition.
1. What two scents have we combined for the smell of a traditional printing press?
2. What phrase is revealed in the mirror?
3. What sound can you hear?
Cabinet II: Opulence, the Peacock Edition.
4. What is the book scented with (flick through the pages to smell it)?
5. What does the peacock feather represent?
6. What art movement is the lettering inspired by?
Cabinet III: And Zombies, the Graphic Novel.
7. How many zombies can you see?
8. What does our interpretation of the Zombie Apocalypse smell like?
9. What happens through the final peephole?
"A thoughtful and contemporary way of deconstructing Pride and Prejudice" Marisa Smith, The British Academy
"Beautiful and so original, I could have spent hours looking at (and hearing and smelling) all the details" Tora Orde-Powlett, Penguin Books
"Black lobster and Jane Austen—of course! And the aroma of the printing press mingled with violet and patchouli oil scented books, it is a sensory delight. Inspired by the typography found in three editions of the classic novel—a delightful and diverting indulgence" Rosalind Freeborn